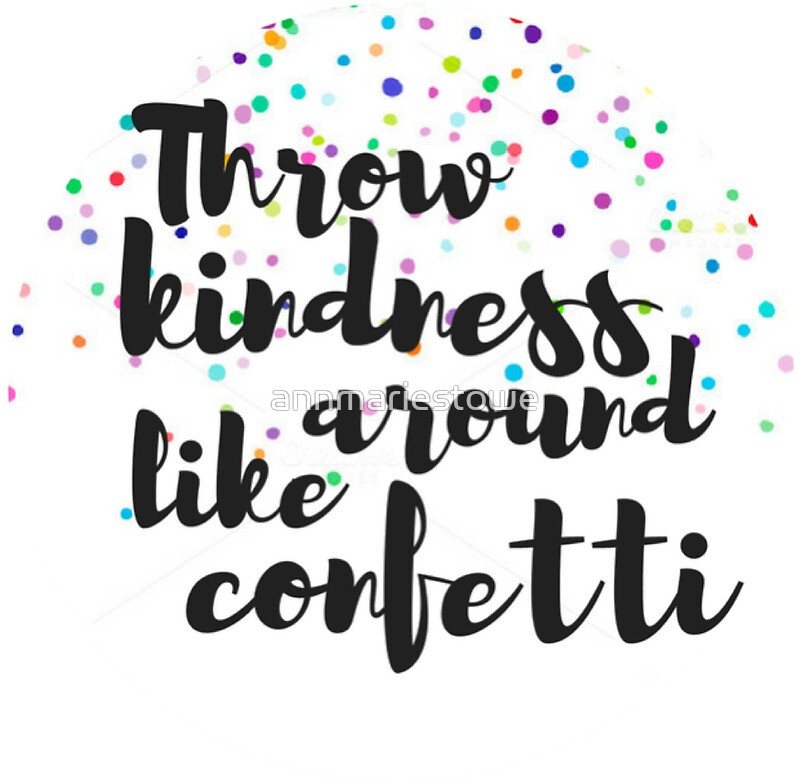 A few years ago, I wrote a blog about giving advice to your 18 year old self. I asked what you would tell yourself if you could go back and give yourself advice. How would your life have changed? Would you have listened to your own advice? This week I want to revisit that topic. In two separate meetings over the past couple of weeks, the person I was speaking with said, "If I would have known at 18 what I know now……" I remember responding, "I guess that's why they say hindsight is 20/20."
So I ask you once again, what would you have told yourself? Would you have married your spouse? Would you have changed your college major? Would you live in the city where you currently reside? Would you have tried to have another child? If you had listened to yourself, your life could have been completely different. What if your advice to yourself would have been simply "always be kind?"
I try not to watch very much television news. It seems like the world is so full of hate, or perhaps, it's that the news only reports the shocking, terrible, devastating news. Can you imagine if every evening as you turned on your television to watch the news, you heard the reporter say, "And this week in our random acts of kindness series, we met 'Jane', a woman who prepares extra meals and bakes cookies and bread every week and delivers this food to those in her neighborhood who are having a hard time making ends meet." Or perhaps, "our story today features a family who has taught their children the importance of giving back. Let us introduce the Jones family. They have made a commitment to shovel snow and cut the yards of their elderly neighbors." Would these stories of kindness encourage you to reach out and show kindness to someone in need?
"Take time to be kind and say "thank you." Zig Ziglar
In this fast paced world, it is easy to skip the random acts of kindness. It could be something as simple as holding the door for a mom with small children, visiting an elderly neighbor whose children are too busy to visit regularly, or seeing a particular brand of coffee or tea in the grocery and buying it for a friend who loves it. It could be something as simple as taking the time to walk with a friend, go with someone to a doctors' appointment, or relaxing with a friend who is going through a rough time over a cup of coffee at a local coffee shop.
"Carry out a random act of kindness, with no expectation of reward, safe in the knowledge that one day someone might do the same for you." Princess Diana
If I could sit down and talk with my 18 year old self, I think I would simply say the following:
1. Love God, love yourself and love your family. In that order.
2. Be careful with your money. Tithe freely and without worry. God will provide.
3. Always be honest, fair and trustworthy.
4. Follow your heart.
5. Don't lose yourself in a relationship.
6. Don't ever allow anyone make you feel less than worthy, because YOU ARE WORTHY.
7. Take care of your body. It's the only one you're going to get.
8. Be Happy.
9. Always be kind.
My challenge for you this week is the following:
Think about the advice you would give yourself. Would it be that money really does not buy happiness? Would it be that hard work and dedication are important to success in your career? Would it be that life is short and it is ok to occasionally treat yourself to that pair of shoes, that delicious dessert or the afternoon curled up with a blanket and a good book? Or, would you tell yourself to always be kind?
Make it your mission to take the time to do one random act of kindness every day. Can you imagine a world where everyone performed one daily act of kindness? There would be less hatred, less crime, fewer murders and the world would be a happier place. Remember, it all begins with you.
"Kindness is the language which the deaf can hear and the blind can see." Mark Twain
Have a truly blessed week!
Cindy