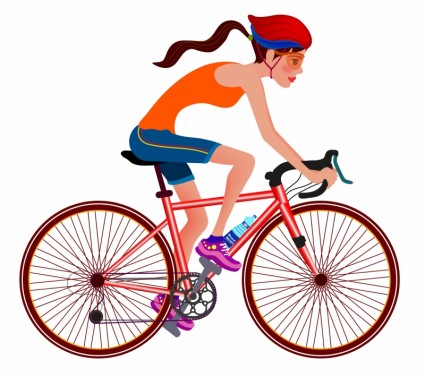 It's so hard to believe that it is already April!  We have already completed the first 90 days of 2017.  Time has passed so quickly. In addition to taking the time to look at your goals and see how your business is doing, it's a good time to take a close look at yourself.  The temperatures are warming and our schedules will soon be busy with spring sports, yard work, and vacations. This week, I want to talk about doing some personal Spring Cleaning.
Where do we begin? I think we need to take a look at our lives and decide where we want to make changes. We often walk through life trying to please others and putting the needs of everyone else before our own. I think this time of year is a great time to take some time to examine the areas of our lives that need improvement.
"There is only one corner of the universe you can be certain of improving, and that's your own self." Aldous Huxley
Schedule "Me" Time
When was the last time you actually set aside time for yourself? If you are like most of us, it only happens IF there are a few moments left at the end of your hectic day, and then you are too exhausted to enjoy it. Starting today, revamp your schedule to include time for some self-improvement. It's up to you how you use that time. You can take an exercise class, workout at a gym, have a manicure, a massage or even just take a nap.
"Become addicted to constant and never-ending self-improvement."  Anthony J. D'Angelo
Look at Your Diet
Do you find yourself too busy to cook a healthy meal? How many times a week do you stop for take-out food because it's easier than trying to figure out what to cook? I have several friends who frequently post time-saving recipes and ways to plan your meals ahead of time. I even know of a few who light their grills on Saturday morning and grill all of their meat for the week. Then they package it and freeze it and mark the day of the week they plan to use it on the package. Taking out the package in the morning and making a salad or some sides while the meat is reheated is all they have to do in an evening and they have created a healthy meal. It will take some time to get into a routine, but wouldn't it be nice to have everything planned a week in advance and know that what you are eating is healthy?
Breakdown your Cleaning Schedule
Instead of spending an entire weekend day cleaning your house and doing laundry, do a little bit every evening. Start a load of clothes while you're cooking dinner. I have discussed in other blogs that I love 3×5 cards. Breakdown your cleaning chores on 7 3×5 cards labeled Monday through Sunday, and simply do only those tasks on the card each day. Suddenly, spending 20 minutes every night instead of hours every Saturday will become routine and free up time to spend with your family or loved ones. You will suddenly have time to go to a movie, a bike ride or enjoy an afternoon with friends without feeling guilty about neglecting your housework.
"Breaking old habits and creating new ones always takes time, but it WORTH it in the end." Joyce Meyer
Re-Examine Your Goals and Resolutions
When we create our goals at the beginning of the year, we all have plans of completing them. Many times, our focus changes and we tuck those goals away until it's time to plan for the next year. Make a point of reviewing them monthly or quarterly. You didn't spend time creating them just to file them away. You may need to readjust them or add to them. Mark off the goals you have met. Celebrate the victory. Continue to work on the rest of them.
My challenge to you this week is the following:
Take a few moments to look at your life. What areas would you like to improve? Do you want to join a gym, read a good book, talk a long walk with your partner, or spend quality time with friends and family? Create time in your schedule for you. Don't let anything get in the way of that quality time for yourself.
Life is way too short not to enjoy it. Slow down, smell the fragrance of spring and work on creating a life that you truly love.
Have a great week!
Cindy
I own a promotional products business where I offer over 1 million different products to meet your promotional needs.  I also have a complete wedding line including "save the dates," invitations, napkins, imprinted stemware, and attendants gifts.  I'd love to schedule an appointment with you to see how I can help you with your promotional needs!
www.gardnerpromotionalsolutions.com