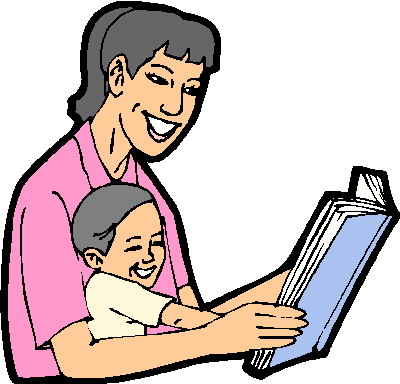 I have spoken to several business owners since the beginning of the year about goals and what they plan to accomplish in 2017. Among the top goals, "reading 1-2 books per month" is on just about every list. How often do you sit down and read a book? Is your life so busy that most of the reading you accomplish is on Facebook and your emails? There are many benefits to making reading part of your daily life. This week I will discuss just a few.
Our lives are so fast-paced that we often go through the day on auto-pilot. We check email, send email, review reports, talk on the phone, talk with clients and co-workers, check our smartphones, and try to keep up with the news through television, our computers, and our phones. There are days when I feel like I am pulled in 20 different directions and when I crawl into bed at night, settling down with a book is a way to center myself and relax after a busy day.
"Once you learn to read, you will be forever free." Frederick Douglass
As a child, I could always be found with a book in my hand. I was always the first one in line every week when the bookmobile stopped in my neighborhood during the summer. I tried to instill the love of reading in my sons as well. It would be frustrating sometimes as we drove down the streets because I would try to point things out and they would have missed them because their heads were in a book. My youngest son is in the military, and it makes my day when he's home, and he discusses a book he's read or wants to get the latest book to hit the shelves.
Reading Improves Creativity
Our lives are busy. Many times we find ourselves on auto-pilot. Taking a few minutes every day to sit down and read (without interruption) wakes up your mind. It allows you to enter the world of the writer and create a picture in our minds of where the author is taking us. For those brief moments lost in our book, our unfinished projects at work leave our minds, and we can be transported to another place and time.  It might be a good idea to set your alarm for 20 minutes earlier every day and use those 20 minutes to read. Allow yourself to be in the story you are reading. You will be surprised and how much more you are focused at work.
Reading Reduces Stress
Let's face it – our lives are stressful. We try to balance our personal lives with our professional lives and if you are a business owner, the business side is always present. Trying to accomplish everything is often a never ending goal. It's just my husband and me because our sons are grown, and two of them live in other states. Between the long hours we both work, housework, laundry, bill paying, visiting our granddaughters and attending their activities, time with friends, attending sporting events and trying to find time with each other, life is exhausting! The stress of our lives can disappear if we take a few minutes and get lost in a great story. There is nothing more relaxing than to sit back with a well-written novel and be taken to another place in time.
Reading Builds Knowledge
Books fill your mind with new information. The more knowledge you have, the more prepared you will be to tackle the challenges of everyday life. I've always believed that you are never too old to learn. You can learn a new craft, how to repair something in your home, about a new area of the world you are planning to visit or how to cook a new recipe. Knowledge is power. You may lose a job, all of your money, or your home, but no one can ever take away your knowledge.
"Whenever you read a good book, somewhere in the world a door opens to allow in more light." Vera Nazarian
Reading Builds Your Vocabulary
I love working with a person who is well-read.  They speak more intelligently, their spelling and grammar are correct in their correspondence, and they are simply more interesting people. I think it is important to be well-spoken and knowledgeable about current events and a variety of topics. Improving your vocabulary can boost your career and give you a greater self-confidence.
Reading is Free
Reading is an inexpensive way to improve your life. There are local libraries all around the country where you can go and get lost in a myriad of topics. You can learn about history, learn another language, learn a new skill or simply lose yourself in a well-written novel. Also, you can ask for friends to share books that they have read.
Some simple food for thought –
Reading is imperative to be able to function in today's society. Can you imagine being an adult who is unable to read? It is truly a scary thought! Reading enables you to fill out job applications, understand directions for taking medication, and participate in day-to-day activities. You should never look at reading a book as a chore. The ability to read is a gift given to you by your teachers and parents. Words, spoken and written, are the building blocks of life. Continue to improve your life by incorporating some time every day to read.
How many books are you planning to read in 2017?
Have a truly blessed week!
Cindy
I own a promotional products business where I offer over 1 million different products to meet your promotional needs.  I also have a complete wedding line including save the dates, invitations, napkins, imprinted stemware, and attendants gifts.  I'd love to schedule an appointment with you to see how I can help you with your promotional needs!
www.gardnerpromotionalsolutions.com