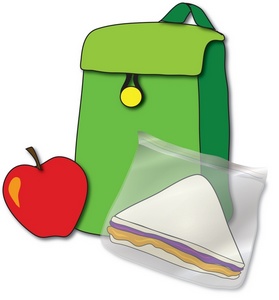 Have you ever tried to focus on a task but things kept pulling you away? As a solo entrepreneur, it is important to keep those distractions at bay. For the past six years, my office has been in my home. I honestly didn't realize how distracted I was working in my home. I recently rented space in a building, and I am amazed at how much more efficient I am. First of all, I have to stay organized and make sure that I pack what I need to work on before leaving my home.  Once there, I put set my computer to play some music, and I can work without interruption.  Last Thursday, I dedicated the entire day to working at my office. I had a list of nine items I wanted to get completed. I packed everything I was going to need, including lunch, some sliced veggies and several bottles of water.  I looked at the clock when I sat down, and it read 9:11 am. As I checked the last item off of my very long list, I glanced at the clock, and it was just a few minutes before 5:00 pm. As I packed up my things to go home, I was amazed at two things – my list of tasks was complete and the day had gone by so quickly! I had only gotten out of my chair three times and was able to get right back to work. What a wonderful feeling!
"Focus on being productive instead of busy." Tim Ferris
I cannot blame my family for my lack of concentration in my home office. My husband works during the day, and my sons are grown and live in other cities. But, I am distracted working at home and thinking about starting a load of laundry, running the vacuum in a room or two, cleaning a bathroom, or even with wondering what I am cooking for dinner. I am tempted to turn on the television.  I also find myself answering the door to home security sales associates, women wanting to speak to me about my religious beliefs and looking to see if the mailman has brought me anything.
"You cannot do big things if you are distracted by little things."  Picturequotes.com
Over the years, I have read several books on being organized, time management and tips for solo entrepreneurs. This week I want to talk about ways to stay focused in a world of distractions. Unless you have a staff to help you get everything completed, having the ability to concentrate and complete all of the tasks on your list is crucial.
Create Your Task List
I think it is important to create your list the night before. Nothing is more of a time waster than sitting down at your desk and wondering what you need to accomplish. Before I leave my office at the end of the day, I look at my calendar to see where I am expected to be the following day. I prepare for meetings, pack items I will need to take with me. I spend a few minutes to create my "to-do" list. I don't toss and turn at night worrying about missing appointments or wondering what I'm going to do the following day.  I can enjoy my evening with my husband knowing what is expected of me tomorrow.
I listened to a speaker who explained that unless you control your schedule, it will control you. How many of you let your schedule completely control your life?
Explain to Friends and Family that "My Business Is a Job, Not a Hobby."
So many friends and family hear that you own a business and suddenly think you have all the time in the world. As much as I would love to have lunch with a friend, visit a winery with a group of women or make a day trip to an outlet mall, I have to stay focused and concentrate on building my business. It is so easy to become distracted and tell yourself that "you will do it tomorrow."  Clients are counting on you to be time sensitive. Pencil a day for that day trip to the winery, but make sure that you've planned accordingly and that your business isn't suffering while you're out having fun with your friends.
Love What You Do
I honestly believe that you have to love what you do. It will be easier to work hard in business doing what you love than to work doing something you don't enjoy. Owning your own business means just that – you are working for yourself. If you don't do it, no one will come in for the next shift and complete what you didn't get finished. After nearly 28 years working for someone else, I was able to start a business with the help of my husband. There is no way to describe the feeling of getting new clients, having record sales or seeing the eyes of your customer when you hand deliver their products. The self-satisfaction is something I never felt working for someone else.
Keep your Goal List Handy
When you get overwhelmed, review your goal list. You created these goals for a reason. I have discussed goal setting in previous blogs, and I know you worked on them until they were what you wanted.  If you've created a vision board, I hope it is where you can glance at it a couple of times a week to remind yourself why you do what you do.
"I was trying to daydream, but my mind kept wandering." Steven Wright
My challenge for you this week is the following:
Figure out what keeps you focused and what you find distracting.
Try to eliminate those distractions as much as possible. Pack a lunch, snacks, and drinks so that you aren't spending time thinking about what you are going to have for lunch. Keep your to-do list in front of you so you can mark off each task as you complete them. Take a break ever couple of hours, walk around your office, talk a walk out in your parking lot (10 minutes max) to get some fresh air into your lungs. Sit back down and get right back to work. Limit your time on social media. It is so easy to become distracted with cute puppies and an expectant giraffe (I know what I'm talking about!)
At the end of the day, prepare for tomorrow. Any items still on your to-do list should be at the top of your list for tomorrow. Prepare for any meeting you may have. Plan your day, straighten up your desk and walk out of your office knowing you have given 100%. Allow yourself to enjoy your evening without worrying about tomorrow.
Have a great week!
Cindy
I own a promotional products business where I offer over 1 million different products to meet your promotional needs.  I also have a complete wedding line including "save the dates," invitations, napkins, imprinted stemware, and attendants gifts.  I'd love to schedule an appointment with you to see how I can help you with your promotional needs!
www.gardnerpromos.com